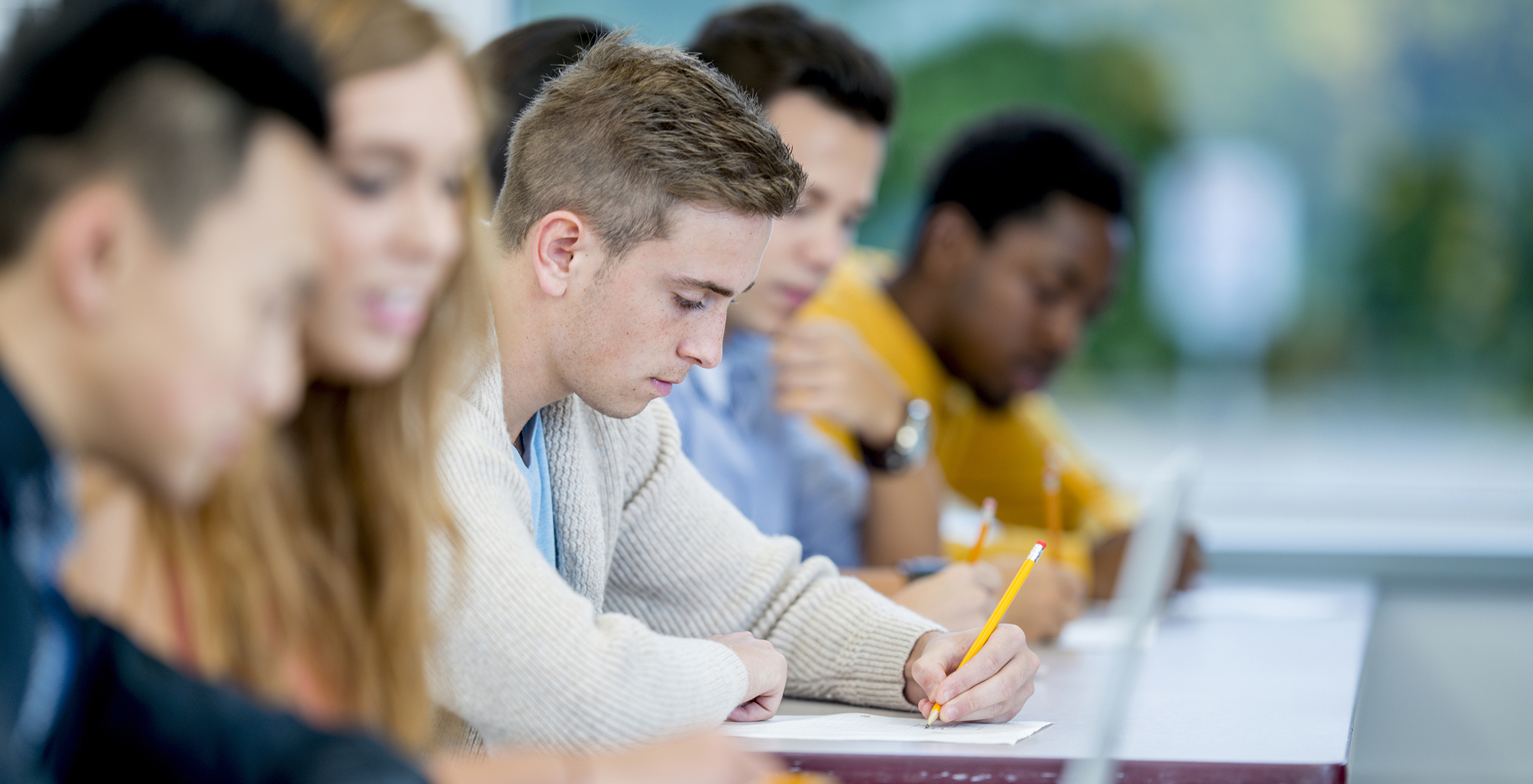 YCCC offers a wide variety of federal, state, and institutional funding. Read on to learn more about the funding programs we currently offer.
Federal Pell Grant

Federal Pell Grants usually are awarded only to undergraduate students who display exceptional financial need and have not earned a bachelor's, graduate, or professional degree.
Federal Supplemental Education Opportunity Grant

A Federal Supplemental Educational Opportunity Grant (FSEOG) is a grant for undergraduate students with exceptional financial need.
Native American Tuition Waiver

The colleges of the Maine Community College System have a long tradition of waiving certain costs of attendance for qualified Native American students.  Over time, the colleges' practices have varied depending upon their unique regional, financial and operational demands and resources. Despite these variances and despite the fact that such waivers are not required by law, YCCC has remained committed to assisting Native American students.

Eligibility

The tuition waiver provided by this procedure shall be available to any student who has:

Resided in Maine for the twelve consecutive months preceding enrollment for which the waiver is sought, and meets the YCCC residency requirement;
Qualified to matriculate in a degree or certificate program and enrolled in credit-bearing courses at YCCC;
Completed a Free Application for Federal Student Aid (FAFSA) annually and, if the student qualifies for a Pell or other grant(s) (as opposed to loan(s)), apply for such grant(s); and
Submit a YCCC Native American Tuition Waiver Application along with documentation that the student is a person whose name, or whose parent's or grandparent's name, is on the current tribal census of:

The Passamaquoddy Tribe; the Penobscot Nation; the Houlton Band of Maliseet; the Aroostook Band of Micmac; or a state, federal, or provincial North American Indian Tribe, or held a band number of the Maliseet or Micmac Tribes.

This documentation shall include an original tribal verification letter sent directly from the pertinent tribal enrollment office to the YCCC Financial Aid Office no later than two weeks prior to the start of the semester for which the student seeks the waiver.

The waiver available under this procedure is for the cost of tuition not met by grant(s) awarded to a student who meets the eligibility criteria set forth in Section B above.  The waiver may not, either alone or in combination with other aid received, exceed the total cost of attendance as determined by federal standards and the college's financial aid office.

The tuition waiver available under this procedure applies to all credit hours that a student attempts after August 1, 2008.  The waiver is also limited to the number of credit hours required for graduation from the one degree or two certificate program(s) in which the student first matriculates after August 1, 2008.  A college may waive tuition for additional credit hours attempted after August 1, 2008 for a student who presents exceptional circumstances, provided that any such additional waivers do not result in a total waiver of more than 90 credit hour attempts per student.  These are System-wide limits, meaning that all of a student's credit hour attempts at one or more MCCS college(s) will be counted toward these limits.

The tuition waiver provided by this procedure does not apply to book or tool costs, academic or program fees, or other student fees. The waiver does not apply to courses identified with NS (No Show).

Maintaining a Waiver

To maintain a waiver under this procedure, a student must maintain satisfactory academic progress as defined by federal and college guidelines, and otherwise remain in good academic and disciplinary standing.

Transferring between Maine's Community Colleges

Students transferring between Maine's community colleges must apply anew for a waiver from the new college, provided that a student's credit hour attempts at one or more MCCS college(s) will be counted toward the limits set in section C above.

Effective Date

To the extent that this procedure, which memorializes existing college practices, changes any such practices, this procedure takes effect for the fall, 2010 semester.
Federal and College Work Study Program

What is the Work-Study Program?

Work-Study is a federally funded program granting part-time work opportunities for college students. The purpose of the program is to provide financial assistance to students demonstrating financial need.

How do I qualify for Work-Study?

You must have completed a Free Application for Federal Student Aid FAFSA in order to qualify for Work-Study. Your Work-Study eligibility is based on unmet financial need (need that is not met by grants and/or family contribution)

To be eligible for Financial Aid the student must meet all the following criteria:

Financial Aid Basic Eligibility Criteria Document.pdf

How will I know what Work-Study positions are available on campus?

Work-Study positions will be sent to YCCC student e-mail accounts as available & posted on the MyYCCC work-study page

How do I apply for a Work-Study position?

In order to be considered for a Work-Study position, you must:

Determine the position(s) for which you wish to apply.
Obtain the YCCC Employment Application from the Work Study Forms column on the right of this page.
Submit a completed application to the supervisor of the position(s) for which you are applying.  (If you wish, you may apply for more than one Work-Study position.)
Have an interview with the position's supervisor

The Work-Study supervisor will determine whom to hire. This decision will be determined by choosing the individual best fitting the needs of the department.
Direct Student Loan Request Form

Direct Student Loans

Complete Loan Entrance Counseling HERE. This is a federal requirement for first time borrowers, and explains a student's rights, responsibilities, and consequences for borrowing and paying back Federal Student Loans.
Electronically Sign MPN HERE (Master Promissory Note). This is also required for first time borrowers. By signing it, the student agrees to pay back the loan. The YCCC Financial Aid Office recommends first time borrowers print a copy for their records.
Apply for an iGrad account here , and provide a printed confirmation page to the YCCC Financial Aid Office.
Complete a Stafford Loan Request Form (on the right of this page). Request forms can be mailed, faxed, hand delivered, or scanned and emailed.

When signing in to complete the Entrance Counseling and MPN the Federal FSA ID & PIN will be used (same as FAFSA)
All first time borrowers are required to complete Entrance Counseling and have a signed MPN on file before the financial aid office can process a loan request form on their behalf. Continuing loan borrowers are typically exempt from this requirement.
Call 

1-800-557-7394

 for problems signing the MPN.
Student loan borrowers who leave school, drop below half-time status, or graduate will be required to complete Loan Exit Counseling

Financial Aid Budget Worksheet

2022/2023 Federal Direct Student Loan Request Form

2022/2023 Direct Student Loan Information Form 
Federal Direct Parent Plus Loans

Federal Direct Parent PLUS Loans

Electronically sign MPN (Master Promissory Note). You will need your Federal PIN to sign in.
Complete PLUS Loan Application and return to the Financial Aid Office for processing

The MPN is a legal document borrowers need to sign agreeing to pay back the loan. Call 1-800-557-7394 for problems signing the MPN.
PLUS loan approval is subject to a credit check
Repayment will begin 60 days after the final disbursement. Deferment options are available. Contact your Servicer for more information.

FMI about any of these programs please contact our Office of Financial Aid at finaid@ycc.edu or Call/Text/Fax: (207) 216-4410
Veterans Benefits

YCCC is proud to serve those who have served our country. We are here to assist veterans, spouses and dependents of veterans access the resources he/she earned in order to make the educational transition process as easy as possible.
Additional Tuition Waivers

These programs waive all or a portion of the student's tuition and fees based on specific program qualifications.

Senior Citizen Tuition Waiver
Maine residents who are 65 years or older are eligible for a limited tuition waiver. The waiver applies to tuition only (not books, lab, or other student fees). The waiver is for a maximum of 6 credit hours per semester and up to 23 credit hours per person. The Business Office will adjust charges based on birthdate provided on admissions application or registration form.

State of Maine – Dependents of Veterans Tuition Waiver
If you are a dependent of a veteran, you may be eligible for waived tuition. To learn more about this waiver, visit the State of Maine's Bureau of Veterans' Services website.

Foster Care Tuition Waiver
The Foster Care Tuition Waiver is administered by the Finance Authority of Maine and provides free tuition to certain foster children and adopted children/wards under subsidy from the Maine Department of Health and Human Services (DHHS).

Please note that YCCC's tuition waivers do not cover fees. To view, a breakdown of costs visits our Tuition & Fees webpage.

MCCS Debt Forgiveness Waiver

Former MCCS students can take advantage of the "Return, Resume, Reward" small debt forgiveness program if they owe no more than $2,000, it has been at least two years since they attended a Maine community college, they enroll in at least six credits, and they maintain good academic standing. Learn More.
---
Have questions?
We suggest you visit these federal and state-sponsored websites to better understand how to prepare for college, the application process, how to qualify, and how to better manage student loan debt.
Finance Authority of Mane (FAME)
Federal Student Aid (Department of Education)
For more information CALL/TEXT 207-216-4410 or email finaid@yccc.edu.